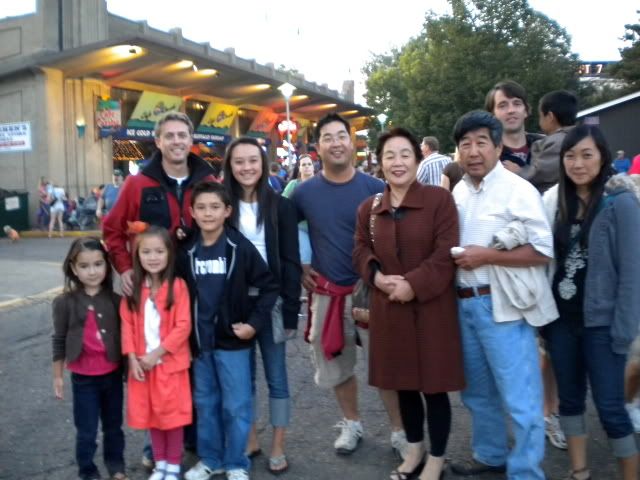 3 orders fried cheese curds
3 spaghetti and meatball on a stick
Seriously, we ate all of that. We conquered.
(*one star means it was tasty and I would eat it again. **two stars means that I might dream about them tonight.)
Oh, and I guess there were other things to do there, too.
There was a little bit of dancing.
And the boys spend a ton of tickets at this game.
Brother Dennis tried it so many times that the guy ended up "helping" him and said, "No one should have to lose 50 tickets on this."
He got this huge gorilla monkey thing. Katie carried him her shoulders and got a lot of comments.
Too bad Karl couldn't get "helped" either.
The kids also went on a couple of rides.
Food, games, rides, prizes, and even shopping (got Eva a cute dress made in Ghana).
The world's second largest state fair did not let us down.