Samuel keeps asking to go back.  Sorry, buddy.  We had fun, didn't we?
Brunch at the park.  My niece has the cutest face.  Ever.
I hope that Eva loves it that she has a photo of herself swinging with her grandpa like this.  
We dressed up and went to a reception at Ryan's school.  A whole lot of really smart people.
Look at Samuel excited with his huge donut.  The decorations were so pretty.  Maybe it was the pretty fruit, maybe it was the giant hunks of chocolate, maybe it is because I have been in a long search for the perfect beverage dispenser.
Sometimes when we try to take a nice family photo it doesn't work at all.  So, here are takes about 5 and 52.  The best we could get before we finally just gave up.  But, I guess it really shows who we are.
This is the smart guy that got his PhD.  That is why we flew out there.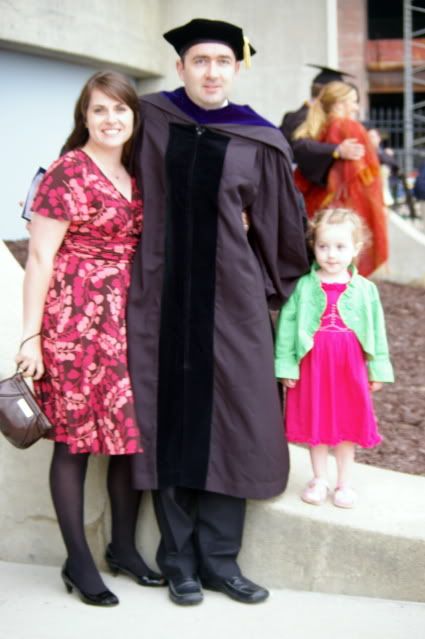 Congratulations.  We are so proud of Ryan.